http://www.youtube.com/watch?v=_F8S8X9o-SA
So what's been going on with the G-Men lately?
Well, Victor Cruz didn't show up to voluntary workouts (not something to be worried about) and Justin Tuck has been going on about how pathetic of a season he had.
I'm glad to see Tuck has been taking the blame on himself and saying he needs to become a better leader this year like he was back during their super bowl run. He also believes that Giants will have Cruz and be ready to go by week 1.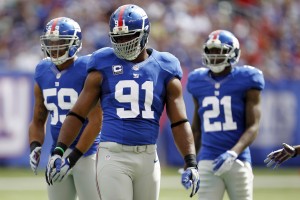 The Cruz situation hasn't really progressed since he fired Tom Condon and is now represented by Jay Z. Something every Giants fan must be thrilled about! Anyways, Cruz has until Friday for any other teams to approach him and offer him a contract and give the Giants a first round pick in exchange. If not, Cruz will have to sign and play under the restricted free agent tenure of 2.85 million for this year until a deal is worked out.
Cruz is looking to make somewhere around 11 million annually and the Giants are only willing to pay him 7 to 9 million annually, which I might add is more than Wes Welker is making in Denver and he's been just as productive if not more.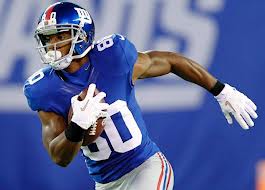 With any luck the situation will be resolved sometime after the draft and the Giants will get one of their primary weapons locked in for the next several years.
As for the draft it's still a mystery how the Giants will use their first round selection. Many rumors have the Giants trading up to grab Chance Warmack or staying at the 19th pick and taking Manti Te'o or Alec Olgetree.
Whichever route they decide to take they need to address the defensive and offensive lines to add some depth and youth. Also the possibility of drafting a safety in the later rounds wouldn't be a bad decision to boost their secondary with the loss of Kenny Phillips.
The draft is a week away and all the G-Men fans are excited to gather outside Radio City Music Hall and welcome the newest members to Big Blue family.